Win Your Share of Over USD 12 Billion in the All New Billionaire Series!
Playing for the world's largest lottery jackpots has never been this easy - or affordable!
The Billionaire Series is a brand new game which allows you to participate in every single draw of the world's 7 biggest National Lotteries over the period of one month for just €15.
Together, these giant lotteries pay out over US$12 BILLION!
Playing every single draw of these 7 lotteries would normally cost a small fortune. But with the Billionaire Series you can minimize the cost by playing in a group of 30 shares.
Win Your Share of the World's Biggest Cash Prizes – for a Mere Fraction of the Regular Entry Cost!
Enter the world's 7 richest lotteries from the comfort of home
Play for a combined prize pool of over $12 Billion
Get results and prize notifications by email after each draw
Winnings remitted to you free of charge, anywhere in the world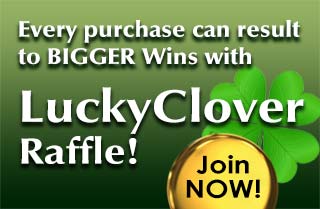 Latest News
September 20, 2017 - UK Lotto
PLAY NOW - Wednesday, September 20 - There was NO winner of tonight's Jackpot of 6,883,840 GBP. The Saturday's Jackpot is heading for 9.8M GBP.
September 21, 2017 - Euro Millions
(16 Sept-19 Sept)
SALES = €70,605,390
Change = -34.46%
WINNERS = 2,439,497
Change = -33.38%
Prize pool = €35,302,695
Change = -34.46%
September 19, 2017 - USA Megamillion
There were no matches for the winning numbers in the most recent USA Mega Million draw. This has increased the upcoming jackpot prize to US$ 104 Million on Friday, September 22.