Win Your Share of Over USD 12 Billion in the All New Billionaire Series!
Playing for the world's largest lottery jackpots has never been this easy - or affordable!
The Billionaire Series is a brand new game which allows you to participate in every single draw of the world's 7 biggest National Lotteries over the period of one month for just €15.
Together, these giant lotteries pay out over US$12 BILLION!
Playing every single draw of these 7 lotteries would normally cost a small fortune. But with the Billionaire Series you can minimize the cost by playing in a group of 30 shares.
Win Your Share of the World's Biggest Cash Prizes – for a Mere Fraction of the Regular Entry Cost!
Enter the world's 7 richest lotteries from the comfort of home
Play for a combined prize pool of over $12 Billion
Get results and prize notifications by email after each draw
Winnings remitted to you free of charge, anywhere in the world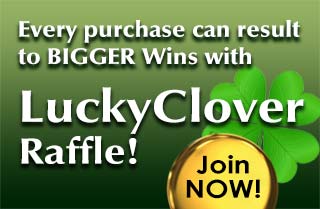 Latest News
November 17, 2018 - US Powerball
There was NO winner of tonight's USA Powerball draw Jackpot of US$ 124M. The next draw on Wednesday, November 21 will have an estimated Jackpot of US$ 139 Million. The winning numbers were 06-08-20-52-68 and Powerball 05.
November 16, 2018 - Euro Jackpot
There were FIVE winner of tonight's Euro Jackpot draw of EUR 90M. The next draw on Friday, November 16 will have an estimated Jackpot of EUR 10M. The winning numbers are: 13,15,18,39,45 and Lucky Stars 05,06.
November 16, 2018 - Euro Millions
There was ONE winner of tonight's Euromillions Jackpot of EU 50,340,148. Next week's jackpot is an estimated 17 Million Euro.