Privacy Policy
The Billionaire Series Updated Privacy Policy May 2018
Our Privacy Commitment


The Billionaire Series has created this privacy policy to show customers how committed we are to protecting your privacy. We realize the importance of feeling safe online and want you to feel comfortable using our personalized services and exchanging information on our web site. We are committed to protecting your personal information and will take reasonable steps to see that this privacy policy is followed within our company.

This statement below outlines the privacy practices for www.billionaireseries.net and is incorporated into and subject to the terms and conditions of our Terms of Service.

Collection and use of personal information


We collect information from you when you place an order on the site or respond to any of our email offers.

When ordering or registering on our site, as appropriate, you will be asked to enter your name, e-mail address, mailing address, phone number &/or credit card information.

Any of the information we collect from you may be used in one of the following ways:

To personalize your experience - (your information helps us to better respond to your individual needs)
To improve our website - (we continually strive to improve our website offerings based on the information and feedback we receive from you)
To improve customer service - (your information helps us to more effectively respond to your customer service requests and support needs)
To process transactions - Your information, whether public or private, will not be sold, exchanged, transferred, or given to any other company for any reason whatsoever, without your consent, other than for the express purpose of delivering the purchased product or service requested.
To administer a contest, promotion, survey or other site feature
To send periodic emails - The email address you provide for order processing, may be used to send you information and updates pertaining to your order, in addition to receiving occasional company news, updates, related product or service information, etc. Note: If at any time you would like to unsubscribe from receiving future emails, we include detailed unsubscribe instructions at the bottom of each email.

www.billionaireseries.net may use cookies from time to time. A cookie is a small amount of data stored on the hard drive of the individual's computer that allows us to identify the individual with his or her corresponding data that resides in our databases. You may read more about cookies at http://cookiecentral.com.

We may use cookies to personalize your experience on our website, or to track end user usage of www.billionaireseries.net services for customers. If you do not want us to deploy cookies in your browser, you can set your browser to reject cookies or to notify you when a Website tries to put a cookie in your browser software.

We may also use cookies to track your visits to other ilslotto.net Websites. While our web servers may automatically log your IP address, such basic Internet traffic statistics will not be tied back to other personal information.

Do we disclose any information to outside parties?


We do not sell, trade, or otherwise transfer to outside parties your personally identifiable information. This does not include trusted third parties who assist us in operating our website, conducting our business, or servicing you, so long as those parties agree to keep this information confidential. We may also release your information when we believe release is appropriate to comply with the law, enforce our site policies, or protect ours or others rights, property, or safety. However, non-personally identifiable visitor information may be provided to other parties for marketing, advertising, or other uses.

Information security and data retention


We implement a variety of security measures to maintain the safety of your personal information when you place an order or enter, submit, or access your personal information.

We offer the use of a secure server. All supplied sensitive/credit information is transmitted via Secure Socket Layer (SSL) technology and then encrypted into our Payment gateway providers database only to be accessible by those authorized with special access rights to such systems, and are required to keep the information confidential.

After a transaction, your private information (name, email address, credit card, billing address etc.) will be kept on file for not more than more than 30 days in order to facilitate auto renewals.

Access to, Updates on, and Removal of information from database


Upon request we provide our subscribers access to any of their financial information (e.g credit card details) that we have still on file, transaction information (e.g. dates on which customers made purchases, amounts and types of purchases) that is maintained on our database, communications that the consumer/visitor has directed to our site or customer support helpdesk (e.g., e-mails, customer inquiries), and contact information (e.g., name, address, phone number) that we have on file. Subscribers also has the ability to correct and update any inaccuracies in contact information, financial information, transaction information, communications that they have provided us.

For any requests for access or corrections to your information, please send us an email at sales@billionaireseries.net so we can process your request within 48 hours.

All subscribers are given the choice to "opt-out" of receiving email messages or other forms of communications related to ILS. You may email us at sales@billionaireseries.net to inform us of your request and reason for your request, and your name will be subsequently removed from our database. Consumers can have this information corrected by sending us e-mail at the above address, calling us at the above telephone number, writing to us at the above address.

Data processing and transfers


By subscribing to our services, you are giving us consent to share and transfer your information to our nominated and trusted data processing unit who assist us in the operations of our website and fulfillment of your orders and requests. Regardless of the country where you reside, you authorize us to transfer, process, store and use your information in a country other than your own in accordance with this Privacy Policy and to provide you with services. A signed Information Privacy Agreement is secured between us and our data processor and all information transferred will be kept secured and confidential.

Links to third party websites


Occasionally, at our discretion, we may include or offer third party products or services on our website. These third party sites have separate and independent privacy policies. We therefore have no responsibility or liability for the content and activities of these linked sites. Nonetheless, we seek to protect the integrity of our site and welcome any feedback about these sites.

Children's online privacy protection act compliance


We are in compliance with the requirements of COPPA (Children's Online Privacy Protection Act), we do not collect any information from anyone under 13 years of age. Our website, products and services are all directed to people who are at least 18 years old or older.

Privacy policy changes


If we decide to change our privacy policy, we will post those changes on this page, and/or send an email notifying you of any chanes.

Contact Us


If there are any questions regarding this privacy policy you may contact us using the information below:

email: sales@billionaireseries.net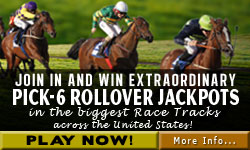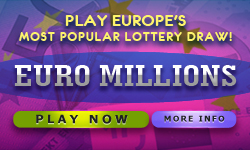 Latest News
November 28, 2022 - US Powerball
There was NO winner of tonight's USA Powerball draw Jackpot of US$ 56M. The next draw on Wednesday, November 30 will have an estimated jackpot of US$ 65 Million. The winning numbers were 29-30-32-48-50 and Powerball 20.
November 30, 2022 - Euro Millions
There was NO winner of Tuesday's Euromillions Jackpot of EUR 87M. Friday's Superdraw jackpot is a guaranteed 130 Million Euro.
November 26, 2022 - UK Lotto
PLAY NOW - Saturday, November 26 - There was ONE winner of tonight's Jackpot of 7.4M GBP. The Wednesday's Jackpot is heading for 2M GBP.